Get the Best Diplomas in Pakistan for Great Career Opportunities
Earning a diploma in Pakistan for Pakistanis can open up many exciting career paths. This guide covers everything you need to know about diploma programs, courses, requirements and more. Read on to learn how you can get qualified for better jobs.
A diploma course is a great way to gain expertise and practical skills in a particular field in a relatively short period of time. Diploma programs in Pakistan typically range from 6 months to 1 year in duration and focus on hands-on learning.
Completing a diploma can increase your professional opportunities and earning potential. Whether you want to start a new career or advance in your current role, a diploma can give you the knowledge and qualifications to succeed.
Why Earn a Diplomas in Pakistan?
There are many advantages to completing a diplomas in Pakistan:
Develop In-Demand Skills – Diploma courses are designed to equip you with skills and knowledge hiring managers are looking for.
Short Duration – You can qualify in 6 months to a year, and quickly enter the job market.
Flexible Learning – Many diplomas offer part-time or distance learning options.
Specialized Training – Gain expertise in a specific field like IT, design, management etc.
Career Advancement – Diplomas can lead to promotions and higher salaries.
Affordable Education – Programs are a fraction of the cost of undergraduate degrees.
Variety of Options – There are diplomas for many industries and specializations.
What are the Eligibility Criteria for Diploma in Pakistan?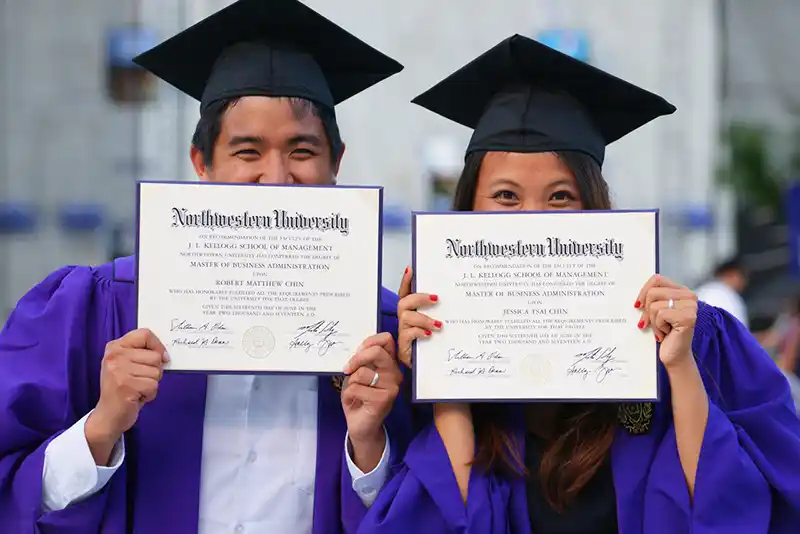 The main eligibility criteria are:
Minimum education of Matric/O levels.
For some technical diplomas, subjects like Math, Physics and Chemistry in Matric are required.
No age limit, both fresh graduates and working professionals can apply.
For some diplomas work experience in related field may be required.
As long as you meet the minimum criteria, you can enroll in the diploma of your choice. The admission process is quick and simple.
Top Diploma Programs and Courses Available in Pakistan
Here are some of the most popular diploma courses you can complete in Pakistan:
Management Diplomas
Management diplomas develop leadership, business and analytical skills. They are ideal for those who want to take on management roles.
Engineering Diplomas
Engineering diplomas provide training in technical skills like design, troubleshooting, equipment operation and maintenance.
Computer Diplomas
Diploma in Computer Science
Diploma in Software Engineering
Diploma in Web Design and Development
Diploma in Mobile Application Development
IT diplomas teach programming languages, database management, web development, networking and other tech skills.
Healthcare Diplomas
Diploma in Medical Lab Technology
Diploma in Dental Hygiene
Diploma in Optometry
Healthcare diplomas provide training for careers like nursing, dental hygienists, pharmacy technicians and more. Clinical rotations are included.
Creative Arts Diplomas
Diploma in Interior Design
Diploma in Graphic Design
Diploma in Fashion Designing
Diploma in Fine Arts
Diploma in Photography
Arts diplomas build skills in design software, drawing, color theory, textiles, photography and more. Portfolio development is a key component.
This covers just a sample of options – there are many more diploma programs available across various fields like education, languages, law etc.
What is the Process to Enroll in a Diploma Program?
The process to apply for a diploma in Pakistan is straightforward:
Check Eligibility – Ensure you meet the minimum criteria for the program.
Shortlist Colleges – Research and compare 2-3 institutes offering the diploma.
Apply Online/Offline – Complete application form and submit required documents.
Appear for Test/Interview – Some colleges conduct entrance tests or interviews.
Get Admission – If selected, confirm admission by paying fees.
Enroll in Classes – Join the course and commence your diploma program.
Admissions for diploma programs in Pakistan open around March-April and classes start in September. However, mid-year admissions are also available at some institutes. The entire application process takes 2-4 weeks.
What is the Course Duration and Structure of Diploma Programs?
The duration of most diplomas in Pakistan is:
3 months for post-Matric diplomas
1 years diplomas in Pakistan
6 months to 1 year for post-graduate diplomas
The course structure includes:
Classroom Learning – Theory lectures, assessments and lab practicals.
Projects – Develop real-world projects using your skills.
Internship/Practicum – Get hands-on training at an organization.
Research Work – For some diplomas, you must submit a research report.
Programs also integrate industrial visits, seminars, workshops and more for well-rounded learning. The curriculum is designed to develop both technical skills and professional competencies.
What is the Fee for Diploma Programs in Pakistan?
The tuition fee depends on the institute and diploma program, but on average:
Technical and engineering diplomas: Rs. 150,000 to Rs. 250,000
IT and computer diplomas: Rs. 100,000 to Rs. 200,000
Management and healthcare diplomas: Rs. 100,000 to Rs. 150,000
Arts and design diplomas: Rs. 200,000 to Rs. 300,000
Many colleges also offer flexible fee plans with installment options. Some factors affecting the fee are faculty, campus facilities, equipment etc.
What are the Career Prospects and Jobs after Diploma in Pakistan?
Completing a diploma opens up many rewarding career paths and jobs including:
IT Technicians – Hardware/software support, network administrator
Engineering Technologists – Maintenance technician, quality control, surveyor
Executive Officers – Operations, sales coordination, account assistants
Nursing Assistants – Patient care, collecting samples, administering medication
Graphic Designers – Digital/print design for media, publishing, marketing firms
Web Developers – Website design, front-end development, WordPress
Fashion Designers – Apparel and textile design for clothing brands
Those wanting to further specialize can pursue advanced diplomas. People with work experience after a diploma may move into managerial positions.
Summarizing the Key Points
To recap, the major benefits of earning a diploma in Pakistan include:
Develop in-demand professional skills in 6 months to 1 year
Get hands-on training and gain practical expertise
Increase employment opportunities and earning potential
Flexible part-time and distance learning options
Specialize in fields like engineering, IT, business, healthcare etc.
Affordable compared to undergraduate degree programs
Wide range of programs available across industries
A diploma can empower you with the exact skills employers want and enable you to launch or advance your career. Evaluate popular diploma options, shortlist top institutes, and apply to the program that aligns with your goals. The right diploma is a valuable investment in your professional growth and success.